Curriculum
The wealth of clinical experience at USC is enhanced by a comprehensive and structured curriculum that is second to none.
Specialty Grand Rounds
Once a month, we feature specialty grand rounds where renowned speakers from around the world are invited to speak on their topic of expertise. These sessions are hosted in conjunction with each specialty division.
senior Grand Rounds
A weekly clinically-based conference where senior residents, under the guidance of a faculty expert, give formal case presentations and comprehensive didactic overviews.
Morbidity and mortality
A monthly interdisciplinary conference for the review of cases in which morbidity or mortality has occurred. Pathologic specimens and autopsy results of Internal Medicine patients are reviewed. Residents and faculty engage in a discussion regarding root cause analysis and how to use the data to improve patient care
Goldstein Morning Report
Goldstein Morning Report is named in honor of our former department chair, Dr. Goldstein. Cases are prepared by junior and senior residents on the General Medicine Service and are moderated by the Program Director or Vice Chair of Medicine. These sessions are attended by multiple subspecialty faculty members from divisions within the Department of Medicine who expertly guide our residents through the case.
Chief Morning Report
A daily session for house staff assigned to the General Medicine Service. Junior and senior residents present cases as "unknowns" from the general medicine service. These sessions are moderated by the Chief Residents and focuses on board-specific material.
Ambulatory care curriculum
An ongoing and repeating case-based series on important topics in ambulatory Internal Medicine. Topics are assigned and presented by residents during the first half-hour of each General Medicine continuity clinic session.
core curriculum
An ongoing and repeating series of lectures targeted to each resident class delivered weekly in dedicated afternoon sessions. The lectures cover the breadth of Internal Medicine and are arranged to provide a strong fundamental knowledge base during intern year.
journal club
A twice-monthly faculty-guided session focused on teaching house officers how to interpret and and critique study designs and conclusions of journal articles. The articles are presented by both interns and residents during morning conferences with the aid of a faculty discussant.
board review
Preparation for the American Board of Internal Medicine Certifying Examination occurs throughout residency training. The program provides MKSAP to all entering PGY1s and a structured board preparation course begins during the PGY2 year. For one week during the year, all senior residents are relieved of clinical duties and participate in a dedicated ABIM Board Review course taught by faculty. This allows senior residents to focus on their studies and prepare efficiently for their upcoming boards.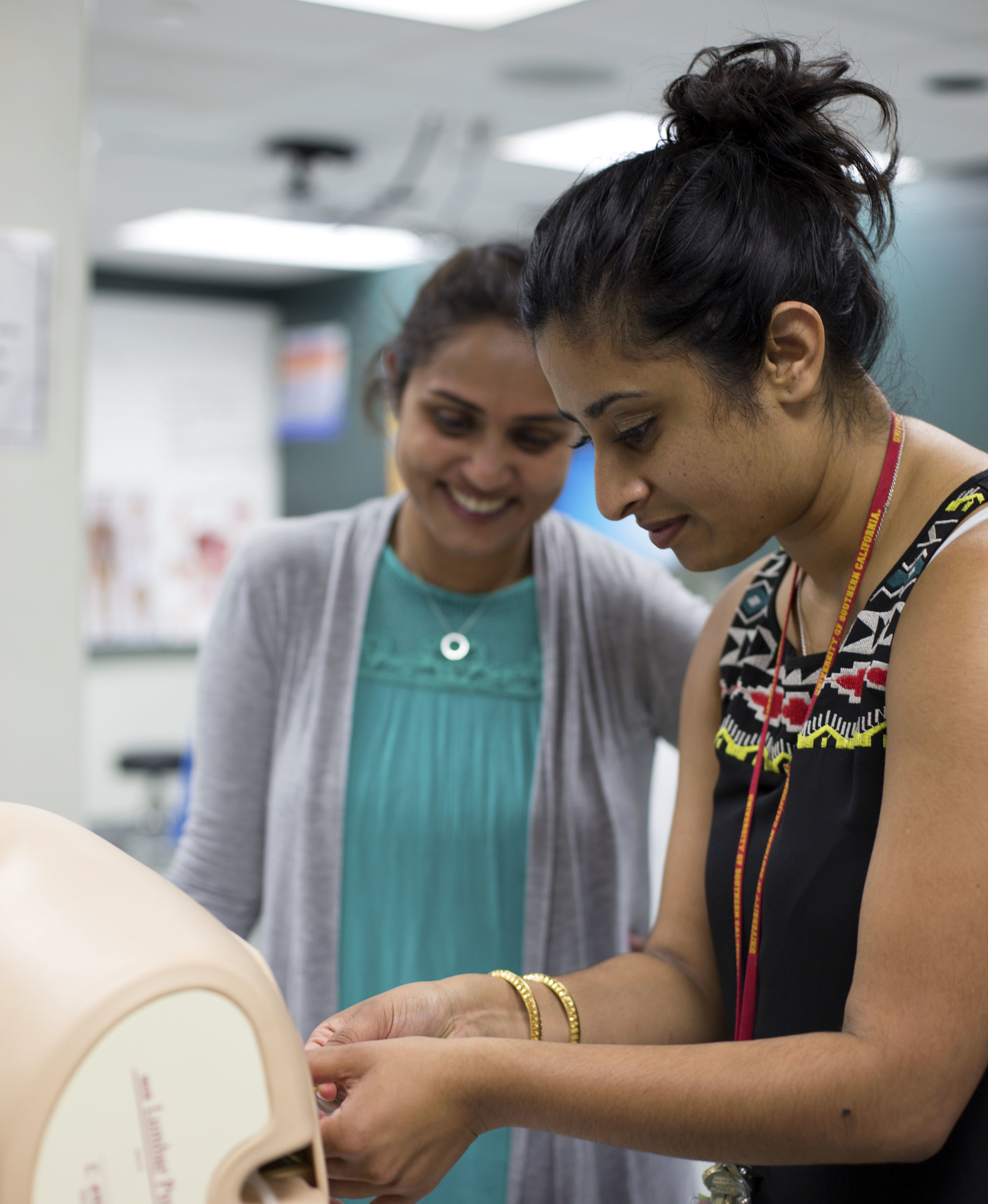 surgical skills & fresh Tissue lab
Residents receive state-of-the art training in procedure competency on both mannequins and fresh cadavers in our two simulation centers on campus.
ultrasound course
All residents participate in an ultrasound course in which they learn how to use an ultrasound machine to evaluate lung and cardiac pathology as well as for deep vein thromboses.